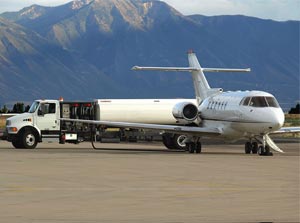 Jet A is a type of aviation fuel designed for use in aircraft powered by gas-turbine engines. It is usually straw colored. Jet A fuel is widely available and is distributed to terminals throughout the US via pipeline.
Download MSDS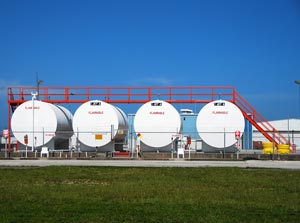 Fuel system icing inhibitor (FSII) is an additive injected into Jet A fuel that prevents the formation of ice in fuel lines. FSII is often referred to by the registered trademark Prist. Prist can be injected into the Jet A at the terminal rack when loading or via a truck mounted injector as the fuel is being offloaded.
Download MSDS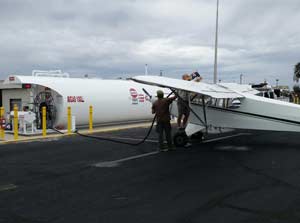 Avgas 100LL (aviation gasoline one hundred low lead) is an aviation fuel used to power piston-engine aircraft. It is blue in color and contains lead so it cannot be distributed through the normal fuel pipelines, but must be delivered to distribution terminals via railcars called tenders. Avgas 100LL is refined much less widely than Jet A so terminal supply is not as widely available as Jet A.
Download MSDS
JET FUEL POUND/GALLON CONVERTER
@ Standard Temperature